Guitars & Bass Guitars
We sell a wide variety of acoustic and electric guitars, bass guitars, banjos, mandolins, ukuleles and more, some of which are featured here.
Brands
Click a logo to explore a brand...
---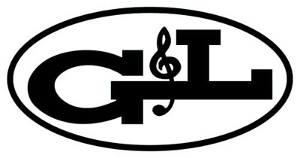 Leo Fender and George Fullerton designed some of the first mass-produced solid-body guitars at Fender. They founded G&L with Dale Hyatt in the 1970s to perfect that vision and design. Although G&L instruments are not widely distributed, they are highly regarded by musicians and collectors. Their small scale of production allows for better custom options and higher quality. Basically, you'll always get a better guitar for the money!

Known for affordable price and high quality, Ibanez offers instruments for every level of player. Their original JEM, JS, RG and S models set the standard when other companies were resting on their laurels. Ibanez is also one of the top selling bass guitar companies in the world.

From the Yairi Masterworks Series to the entry level Artist Series, Alvarez Guitars represents the best value in guitars available.


Breedlove specializes in custom, fingerstyle guitars that feature graduated tops and an innovative bridge truss system. Their guitars are lightweight, responsive, and impeccably crafted.


In 1956, a small company from New Jersey invented an entirely new guitar. Its "signature tone" changed music forever. Now Danelectro® is back with more tone and better playability than ever. 100% set up in California, these new ­Danelectros will astound you!


Yvonne de Villiers founded Luna Guitars to create a line of instruments that would be both beautifully designed and comfortable to play for musicians of all ages.

Music Man, owned by Ernie Ball, began with design assistance by Leo Fender and Sterling Ball. Later it became known for making "players" guitars with quick change pickup assemblies, low noise pickup designs, 5 and 6 bolt necks and most importantly, consistently high quality fit and finish. They have also recently introduced the affordable Sterling line of instruments.



Ukuleles
We carry many brands of ukuleles, including:
Luna, Makala, Snail Ukuleles by Amati, Kohala, and Lanikai.